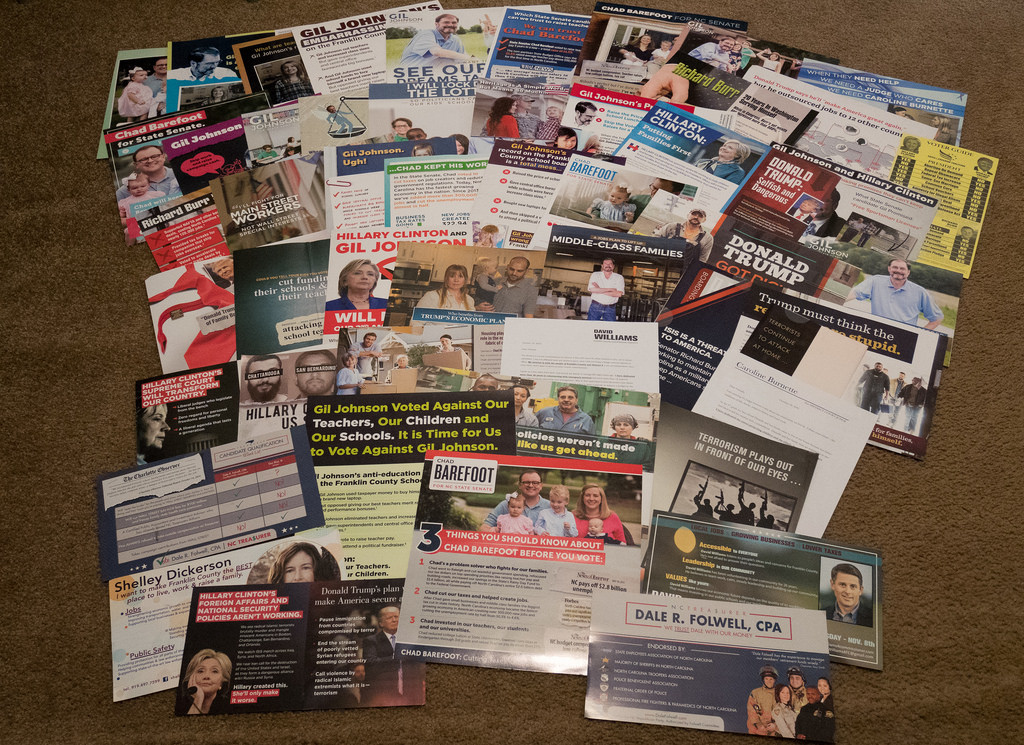 This year, I collected all the political ads that were in my mailbox.  I live in North Carolina, and am registered Independent.  Check out my analysis of the numerous flyers in my mailbox this election season.
First up is an complete picture of all of the ads.
Lets get into some more detail.